What is
Colon Hydrotherapy (Colonics)?
Colonics, also called Colon Hydrotherapy, is simply the removal of toxins and waste that have collected in the colon, by the introduction of warm water through the rectum. The water cleans the colon by flowing into the colon and flushing back out, carrying waste and toxins with it. If you're looking for an effective gut cleanse, hydro colonic is an excellent method.
Colonics are important as without a clean and healthy colon, you can be susceptible to chronic or occasional constipation, fatigue, digestive issues, and other health concerns. Additionally, colonic cleansing is a highly effective method to reduce the toxic build-up that can accumulate in the colon over time. Backed by many studies, hydro colonic cleansing is the gut cleanse that is proven to eliminate toxic residue that has buried itself into the internal walls of the colon. Over the years, we have established ourselves as a trusted colonics clinic through awareness, education and personalized service. We have helped many clients in Toronto and the surrounding areas kickstart their path to wellness through a healthy and happy gut!
Benefits of
Colon Hydrotherapy
Improves overall Digestive Function and Energy
The most effective gut cleanse
Decreases Constipation symptoms
Reduces/eliminates Gas & Bloating
Reduces/eliminates IBS symptoms
Cleanses and heals the skin
Eases Allergy, Asthma & GERD (Acid Reflux) Symptoms
Helps to eliminate Parasites and Candida
Aids with healthy Weight Loss
Helps with Bad Breath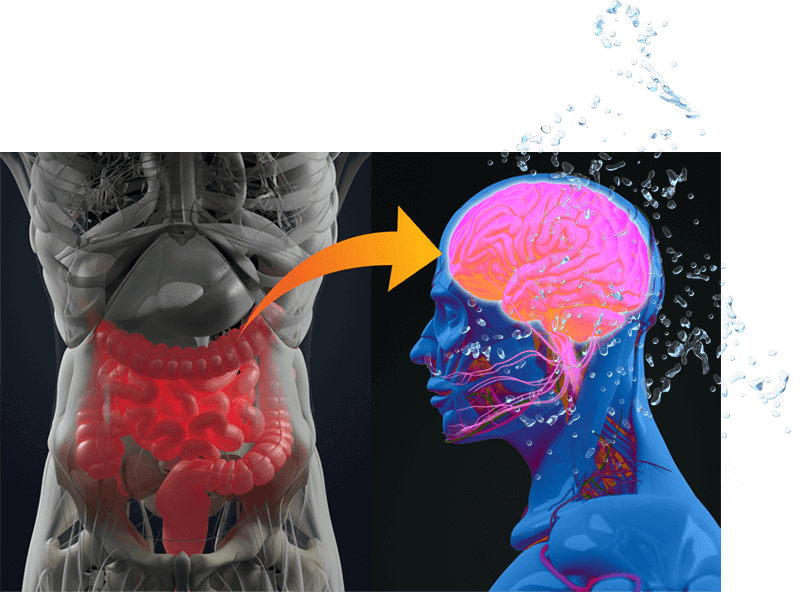 Clients From All Over the GTA Choose Our Clinic
Ajax
Aurora
Barrie
Brampton
Brantford
Burlington
Caledon
Cambridge
Concord
East Gwillimbury
East York
Etobicoke
Halton Hills
Hamilton
Innisfil
Keswick
King City
Kitchener
Kleinburg
Maple
Markham
Milton
Mississauga
New Tecumseth
Newmarket
North York
Oakville
Oshawa
Pickering
Richmond Hill
Scarborough
Stouffville
Thornhill
Toronto
Unionville
Uxbridge
Vaughan
Whitby
Woodbridge
I had a very good experience here with my friend. We saw Katrina, and she was amazing. She was insanely friendly, welcoming, funny, and made sure we were comfortable and understood the treatment. She made sure to keep our comfort as her top priority, and I felt very safe. I will certainly recommend her and Angel Hydrotherapy to family and friends, and I will be back to see Katrina again soon for future appointments.
My friend and I had a great experience with Katrina! She's so welcoming, knowledgeable and warm.. she goes above and beyond to make her clients feel comfortable. Excellent ambiance and cleanliness, I would recommend Angel Hydrotherapy to others!
The location is a very nice and relaxing environment and the staff was fabulous - very friendly and helpful. The procedures/processes were explained incredibly clearly and all of my many questions were answered :). Overall it was a wonderful experience!!
Melissa Magnante
2022-08-06
I received colonic hydrotherapy @ Angel Hydrotherapy and I have nothing but amazing things to say about the experience. The staff is kind/patient, the space is extremely clean and overall they make the experience so pleasant from beginning to end. I look forward to going back soon 🙂
Johanna Parris
2022-08-01
What an incredible experience! I was having a lot of painful gas and bloating, and my dad suggested a colonic would help with it. Fortunately, a colleague of mine referred me to Angel Hydrotherapy, and I'm so happy they did! The staff are very friendly and informative of the process, and make you feel comfortable. Katrina, is very funny, kind, and gives great advice on the additional services to further benefit your health. Annie the owner, is very knowledgeable, friendly and keeps a very clean and welcoming clinic. I have done 4 colonics and an infrared sauna session. I feel absolutely amazing and the painful gas and bloating have gone away. Thank you so much to the staff at Angel Hydrotherapy!
Clean, professional and wonderful staff!
Olivia Bundyra
2022-07-13
Great staff, very professional and kind! I highly recommend going to Annie for any of your colonic needs!
Philosopher Queen
2022-07-13
Great team and comfortable, welcoming environment for exploring alternative methods of supporting your health and staying focused on healthy living. A lot of effort and care goes into educating the client and the difference after each treatment is noticeable and helps reinforce healthier lifestyle choices in day to day living, reinforcing the benefits of each session, while also supporting needed lifestyle changes. Truly transformative.
First time at Angel Hydrotherapy and I had the best experience. Felt comfortable throughout the whole process. The staff is beyond amazing and friendly. If you are thinking of coming here, don't think twice and just book your appointment! You won't regret it
Georgia Allison
2022-06-30
I experienced my first PEMF session yesterday, and I have to say it was the most relaxing and a very informative experience! I decided to visit Annie at Angel Hydrotherapy to see what could be done about my chronic migraines, and with a wealth of knowledge shared, and gentle guidance to gifting me a safe and comfortable session- I left feeling energized, at ease and excited for more! Booked 4x additional sessions straight away.
What to expect
On Your First Visit
Upon arrival for your first appointment, we will discuss your current state of health and what you want to achieve with colonics. Then you will be guided into the session room where we will go over the process with you in detail.
Many of our clients report that their sessions were relaxing and much easier than they had expected.
Our Angel of Water Colon Hydrotherapy equipment uses a vented system to ensure your experience remains odor-free, providing a relaxing and dignified experience. The session itself will last about 30 to 35 minutes, but please allow up to 1.5 hours for your initial appointment.
You are always welcome to rest with no rush to leave after your appointment. Before leaving the clinic, we will consult with you and provide guidance on how to take care of yourself after your session. We will also provide you with individualized recommendations and answer any questions or concerns you may have.
taking care of yourself
Before and After Colonics Session
Before the Session
Please remember that Colonic Hydrotherapy is not intended as a one-time treatment. It is a journey. We recommend at least 3-4 colonic sessions for healthy individuals for optimal results. When you come in, your therapist will provide you with personalized recommendations based on your unique situation. If you are on your period it is totally fine to do Colon Hydrotherapy.
No food or caffeine are to be consumed 2 hours prior to your appointment (you can drink water or fresh juice)
Within 24 hours of your session you drink plenty of water, fresh juice, electrolytes and eat cooked vegetables, fruits & whole grains
During that 24 hour period, please avoid heavy meals and alcohol
We also recommend taking Magnesium Citrate or Malate the night before your session
After the Session
After the session, most people experience a feeling of improved energy. Some people feel tired. In rare instances, some people experience a mild headache, nausea, or feel bloated after(or during) their session. This is temporary. You may go back to work, or your regular routine after the session is over.
Drink approx. 2-3 litres of water a day
Coconut water to replenish electrolytes in the body
Eat a light and gentle diet- avoid common irritants, processed food, and gas-forming foods. Focus on whole foods, steamed vegetables, simple food combinations, and smaller portion sizes
Take Probiotic cultures daily after your colonic to replenish your digestive tract with good flora to boost your immune function and your digestive function
Colon Hydrotherapy Prices
Your first appointment includes a brief consultation with one of our therapists, followed by the session itself (30-40 minutes). The total appointment duration will be approximately 75 minutes.
Pay-Per-Visits

First Visit:

$150

Follow up Visits:

$129

Discounted Packages

Package of 3:

$350 ($116/session)

Package of 6:

$640 ($106/session)

Package of 12:

$1100 ($91/session)
Enema vs Colon Hydrotherapy
The process of colon cleansing involves flushing out waste from your colon (large intestine) with the help of fluids. Colonics and enemas are two popular methods of colon cleansing. They both have a lot in common, but also some important differences.
An enema involves a one-time infusion of water into the colon, while colonics involve multiple infusions. Additionally, an enema is intended to empty the lower colon, while colonics are intended to clear out the entire bowel.
There is one crucial difference between a colonic and an enema: a colonic requires specialized equipment and is administered by a trained hydrotherapist, while an enema can be performed at home with a do-it-yourself kit.
Colon hydrotherapy can be more beneficial than an enema due to the fact that it can cleanse the entire length of the colon and not just the lower region of the colon. Colon Hydrotherapy flushes out all of the built-up toxins and waste that has been accumulating over time.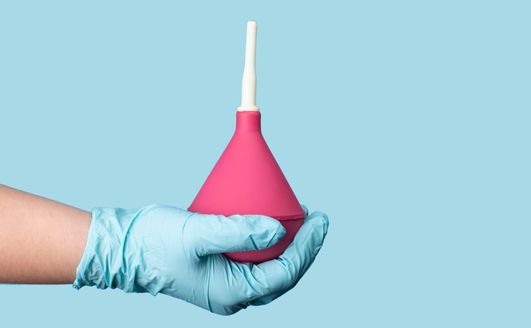 How Colonics Can Help Manage Various Ailments
Issue: Acne is a skin condition that is characterized by the presence of pimples, blackheads, and whiteheads. The main cause of acne is excess oil production by the sebaceous glands. This excess oil clogs the pores and traps bacteria, which leads to inflammation and the formation of pimples. As a result of toxins, mucus, and other unhealthy products in the colon, colon hydrotherapists consider acne a sign of insufficient absorption of Vitamin A.
Suggestion: Colon hydrotherapy can help to treat acne by cleansing the colon and removing toxins from the body. This helps to reduce inflammation and the formation of pimples. In addition, colon hydrotherapy can help to improve digestion and eliminate constipation, which can also contribute to acne.
Issue: Diabetes is a chronic condition that occurs when the pancreas does not produce enough insulin or when the body cannot effectively use the insulin it produces. Insulin is a hormone that regulates blood sugar levels. There are two main types of diabetes:
Type 1 diabetes occurs when the body does not produce enough insulin. 
Type 2 diabetes occurs when the body does not produce enough insulin or when the body cannot effectively use the insulin it produces.
Suggestion: The function of digestion is improved with regular colon cleansing and the absorption of nutrients is enhanced. Nutrient absorption is one of the key parts of diabetes management. As undigested food sits in the colon, it decomposes, releasing bacteria and other toxins. Colonics are a safe and effective way to eliminate undigested food.
Issue: Psoriasis is a chronic skin condition that causes thick, scaly patches to form on the skin. The most common type of psoriasis, plaque psoriasis, appears as raised, red areas covered with a silvery-white scale. While there is no cure for psoriasis, there are treatments that can help to control the symptoms.
Suggestion: Many people don't realize how important their gut health is to their overall well-being. The more toxins and waste build up in the colon, the more problems can occur elsewhere in the body. A series of colonics would be beneficial as colon hydrotherapy will help eliminate the toxins and waste that has accumulated over time. By removing toxins from the colon, the body will be able to absorb vitamins and minerals better from foods and supplements, strengthening the immune system and boosting cell growth.
Issue: Eczema is a skin condition that can cause the skin to become irritated, inflamed, and itchy. It can also lead to blistering, crusting, and bleeding. Eczema is most commonly found in children, but it can occur at any age.
Suggestion: A colon hydrotherapy treatment hydrates the colon and flushes out the toxic matter before it can recirculate in the bloodstream and cause problems. Eventually, regular colonics can reach the entire colon and remove the toxicity that may have been stored there for years. Once the toxic build-up is removed from the body, skin function improves and shows signs of healing.
Issue: IBS, or irritable bowel syndrome, is a chronic gastrointestinal disorder that causes abdominal pain, diarrhea, and constipation. IBS is a common condition, affecting up to 20% of the population. While there is no cure for IBS, there are treatments that can help manage the symptoms.
Suggestion: Because IBS does not actually damage the lining of the intestines, colon hydrotherapy is perfectly safe for treating the condition. The use of colon hydrotherapy is particularly effective at relieving the discomfort associated with constipation. In this procedure, impacted fecal matter is expelled immediately from the colon, allowing the patient to return to normal as soon as possible. Due to this, many people choose to make it part of their regular treatment regime.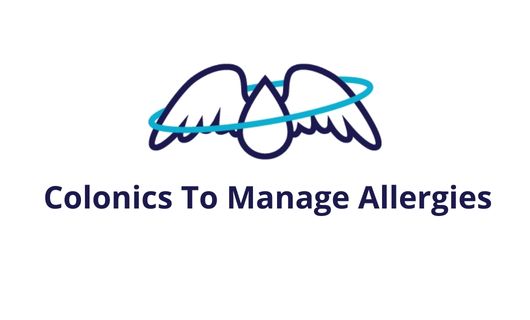 Issue: As a general term, "allergies" refers to complaints that are characterized by a heightened sensitivity of the immune system to certain substances such as pollen, chemicals, and foods. In the words of Rabbi Dr. Yehonaton Sraya, "Whether it is seasonal hay fever, food allergies, or environmental allergies, this problem is affecting an ever-increasing number of people.
Suggestion: The purpose of colon hydrotherapy for allergies is to remove toxins from the bowels and boost the body's immune system to combat allergies naturally. Conventional medicine relies on antihistamines and steroids to alleviate allergy symptoms without addressing the underlying cause. By boosting the immune system, you can prevent allergic reactions because allergies are caused by a weakened immune system. Colon hydrotherapy cleanses the body's internal system, boosts the immune system, eliminates toxins, and restores balance in the body.
Issue: Gerd is a condition in which stomach acid and other contents of the stomach flow back up into the esophagus, causing irritation and pain. This can happen when the valve between the stomach and esophagus does not work properly.
Suggestion: Colonics can help to reduce the amount of stomach acid in the body, and can also help to clean out the digestive system, which can reduce the chances of GERD symptoms occurring. Making it an effective method to manage GERD.
Issue: Candida is a type of yeast that is naturally present in the human body. However, an overgrowth of candida can lead to Candida-related illnesses, such as thrush and Candida esophagitis. While candida infections are not typically serious, they can be uncomfortable. Parasites are organisms that live off of other organisms. Some parasites cause disease in humans, while others simply live off of the food we eat. Parasites can be found in all types of habitats, including the human body.
Suggestion: As part of your treatment process, colonics are also very useful in addition to parasite cleansing. While on the parasite cleanse, Colonics will help eliminate toxic matter from the colon and speed up the parasite elimination process. Supplement cleanses sound great, but if your colon is backed up, there is little room for parasites to be eliminated, leaving them to recirculate. Once these parasites recirculate, they have a tendency to latch onto a variety of different organs causing even more damage to the body. It is best to complete a full series of 10-12 sessions in order to achieve the best results. The first 4 sessions need to be completed within two weeks, followed by weekly sessions until you no longer experience symptoms such as lethargy, sleep troubles, weight loss or gain, muscle cramps, cold hand/feet, mucus problems, bad breath, heart palpitations, anemia and more.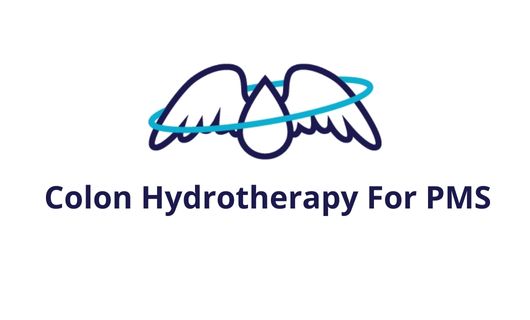 Issue: PMS, or premenstrual syndrome, is a condition that affects many women during the two weeks before their menstrual period. Symptoms of PMS can include mood swings, irritability, bloating, and breast tenderness. Some women also experience depression, anxiety, and fatigue during this time. While the cause of PMS is not yet known, it is believed to be related to changes in hormone levels during the menstrual cycle.
Suggestion: Colonics can help decrease discomfort such as bloating and constipation which contributes significantly to the negative feelings associated with PMS. Women often benefit from colonics for their menstrual cramps, improved flow, and PMS symptoms as it leaves them feeling more energized.
Fresh vegetable and fruit juices and water are the sole foods consumed during a cleanse, which can last anywhere from a few days to several weeks. Fresh, unpasteurized juice is the focus of the fast, so you won't be allowed to buy regular bottles of Orange Juice from the corner store. By drinking only juice from raw fruits and vegetables, you eliminate toxins from your system and feel better internally and externally. 
Performing colonics on Day 1, Day 3 or Day 4 and Day 7 will give you a deep internal cleanse, flushing out toxins and removing matter that has potentially been residing on your colon wall for some time. It is important to note that this is considering that you have healthy bowel movements, so if you are suffering from constipation or other issues, you may need to continue with the colonics after the juice cleanse is over to gain the benefit you desire.
As one of the hardest-working organs in the body and the second-largest organ in the body, the liver plays a vital role in maintaining good health and well-being. A liver flush is a great way to remove toxins from the body. In addition to filtering blood coming from the digestive tract, the liver also detoxifies chemicals and metabolizes drugs. The liver produces bile to digest fat and stores vitamins, minerals, and iron.
A Colonic session must be performed before and directly after a Liver Flush. A backed-up colon hinders the gall bladder's ability to perform because the bile ducts cannot open and relax freely. As a result of removing non-calcified gall stones from the gall bladder, an incredible amount of toxins are released. This is why it is so important to perform a colonic session immediately after you have completed your gall bladder cleanse since these toxins begin to decompose rather than be eliminated from the body.
Issue: SIBO (small intestinal bacterial overgrowth) is a condition in which there is an excessive amount of bacteria in the small intestine. This can lead to a variety of symptoms, including bloating, gas, abdominal pain, diarrhea, and weight loss. SIBO is often associated with other conditions such as irritable bowel syndrome (IBS), Crohn's disease, and celiac disease.
Suggestion: Colonics can be an effective treatment for those with SIBO because it helps to clear out the overgrowth of bacteria in the small intestine. Additionally, colonics can help improve digestion and nutrient absorption, as well as reduce inflammation in the gut. This combination of effects can be helpful in alleviating the symptoms associated with SIBO.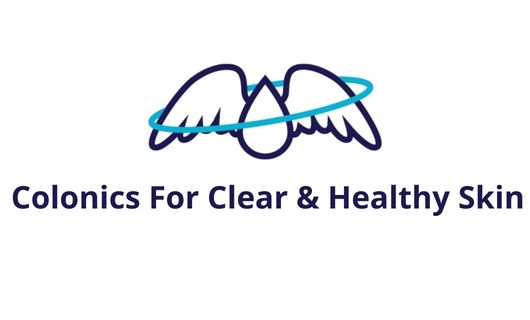 As part of the body's waste removal system, the skin plays an important role. Skin will work harder to remove waste if other waste-removing organs aren't working efficiently, such as the liver, kidneys and colon. When toxins are released through the skin, spots can form. 
You can ease the pressure on your skin by getting colonic irrigation to improve its efficiency at removing wastes and toxins. In this way, toxins are removed from other parts of the body, which leads to clearer skin.
Colon Hydrotherapy Frequently Asked Questions