Eliminate Pain, Increase Energy, and Improve Your Overall Health
PEMF Therapy Clinic Serving Unionville, ON
BOOK NOW
Imagine being able to eliminate chronic pain and inflammation while giving your body a natural boost. Now imagine that this treatment involves no contact, is non-invasive, doesn't require taking drugs, and has no known adverse side effects.
While a treatment like this might seem like fiction, it's actually been successfully used across Europe and North America for over five decades.
Whether you're dealing with acute pain from an injury, poor circulation, low energy, or chronic pain, etc, PEMF therapy might be the affordable answer you've been looking for.
At Angel Hydrotherapy, we have had many clients come to us from Toronto, Richmond Hill, Markham and around the Greater Toronto Area to enjoy the benefits of PEMF. Through successful PEMF therapy sessions not only have we helped clients reduce chronic pain but we have also helped improve the overall quality of their day to day life.
What is PEMF?
Pulsed Electromagnetic Field (PEMF) therapy uses pulsed electromagnetic fields to recharge low-voltage areas in our cells. The cells in your body are kind of like batteries. After years of use, injury, surgery, etc., these cells can slowly be drained of energy. Low-voltage areas of the body slow down healing and recovery, which explains why you feel drained after a long day. PEMF therapy helps recharge these "batteries" by putting the necessary voltage back into your cells.
Benefits of PEMF Therapy in Unionville
Relieves Pain FAST
Anti-inflammatory
Excellent Energy Boost
Amazing Sleep
Heals Bone & Tissue
Regenerates Nerves
Anti-aging
Increases Circulation
Increases Libido & Stamina
Additionally, clients who use PEMF therapy for health maintenance notice an immediate effect of increased energy and better sleep. Those who have more frequent PEMF sessions experience various overall health benefits, including normalized blood pressure and blood sugar levels, better skin, reduced pain, and more. We've had clients come to us after trying everything else they could find, only to finally get relief from PEMF.
Post-Covid Rehabilitation
Fatigue is a common post-Covid-19 symptom that significantly limits individuals from recovering and prevents them from returning to work and day-to-day life. Recent studies have shown that pulsed electromagnetic field treatment with a high magnetic density can provide psychological support and improve fatigue, productivity, and overall quality of life. Our PEMF equipment is a very high-intensity device that offers a number of positive benefits for nerve stimulation and is loved by many of our clients.
If you want to learn more about how PEMF therapy can help your chronic condition, injury, or maintenance needs, give us a call for a free consultation.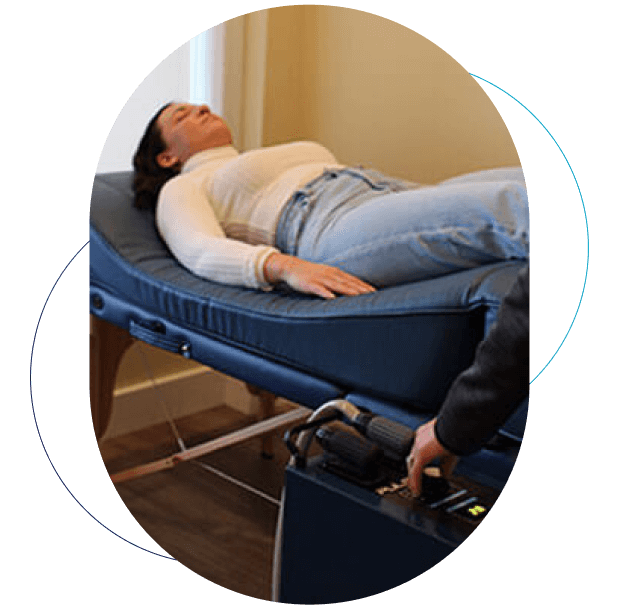 Cool facts about PEMF
Nicola Tesla, the inventor of AC electricity was also father of PEMF
PEMF was originally discovered and used by NASA to maintain the health of the astronauts while they were in orbit
Over 7,000 research articles published including from NASA
How does it work?
A PEMF machine sends out a mild electromagnetic field that channels energy into your body. These energy waves help your body stimulate its healing process at the cellular level. It essentially recharges your cells' batteries to help them take care of themselves and your body better. PEMF slows or completely stops the release of pain/inflammation, increases the blood flow of the cells, and re-establishes regular cell communication.
When inflammation decreases, pain decreases while energy levels increase, and your body can more efficiently heal damaged tissue and organs.
Depending on the areas of your body that need treatment, you'll either sit in a rocking chair or lay down on a full-body bed. Additional accessories may be used to focus on specific areas or meet unique needs.
Most clients find the gentle pulse sensation very relaxing, and it's not uncommon for clients to fall asleep during this soothing therapy.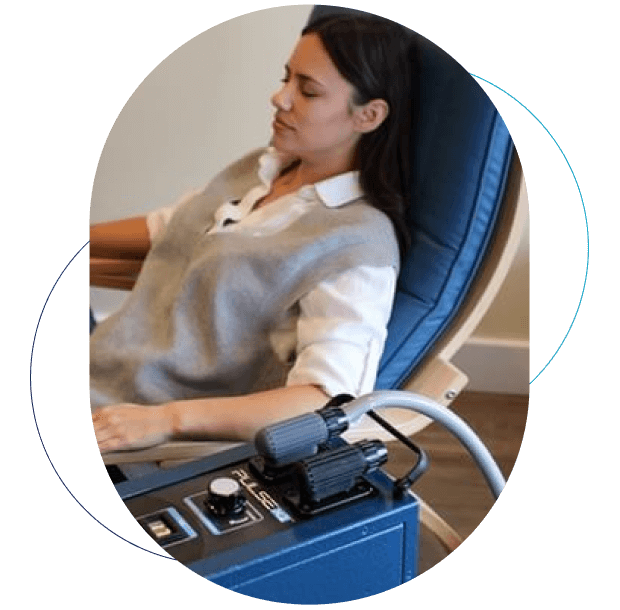 PEMF Therapy Prices: 60 Min
First timers only, limited time offer! 
Package of 3: $199 (Use within 14 days for greater benefits)
Regular Prices

Single :

$125

Package of 5:

$550 ($110/session)

Package of 10 :

$900 ($90/session)

Package of 20 :

$1600 ($80/session)
Clients From All Over the GTA Choose Our Clinic
Ajax
Aurora
Barrie
Brampton
Brantford
Burlington
Caledon
Cambridge
Concord
East Gwillimbury
East York
Etobicoke
Halton Hills
Hamilton
Innisfil
Keswick
King City
Kitchener
Kleinburg
Maple
Markham
Milton
Mississauga
New Tecumseth
Newmarket
North York
Oakville
Oshawa
Pickering
Richmond Hill
Scarborough
Stouffville
Thornhill
Toronto
Unionville
Uxbridge
Vaughan
Whitby
Woodbridge
I had a very good experience here with my friend. We saw Katrina, and she was amazing. She was insanely friendly, welcoming, funny, and made sure we were comfortable and understood the treatment. She made sure to keep our comfort as her top priority, and I felt very safe. I will certainly recommend her and Angel Hydrotherapy to family and friends, and I will be back to see Katrina again soon for future appointments.
My friend and I had a great experience with Katrina! She's so welcoming, knowledgeable and warm.. she goes above and beyond to make her clients feel comfortable. Excellent ambiance and cleanliness, I would recommend Angel Hydrotherapy to others!
The location is a very nice and relaxing environment and the staff was fabulous - very friendly and helpful. The procedures/processes were explained incredibly clearly and all of my many questions were answered :). Overall it was a wonderful experience!!
Melissa Magnante
2022-08-06
I received colonic hydrotherapy @ Angel Hydrotherapy and I have nothing but amazing things to say about the experience. The staff is kind/patient, the space is extremely clean and overall they make the experience so pleasant from beginning to end. I look forward to going back soon 🙂
Johanna Parris
2022-08-01
What an incredible experience! I was having a lot of painful gas and bloating, and my dad suggested a colonic would help with it. Fortunately, a colleague of mine referred me to Angel Hydrotherapy, and I'm so happy they did! The staff are very friendly and informative of the process, and make you feel comfortable. Katrina, is very funny, kind, and gives great advice on the additional services to further benefit your health. Annie the owner, is very knowledgeable, friendly and keeps a very clean and welcoming clinic. I have done 4 colonics and an infrared sauna session. I feel absolutely amazing and the painful gas and bloating have gone away. Thank you so much to the staff at Angel Hydrotherapy!
Clean, professional and wonderful staff!
Olivia Bundyra
2022-07-13
Great staff, very professional and kind! I highly recommend going to Annie for any of your colonic needs!
Philosopher Queen
2022-07-13
Great team and comfortable, welcoming environment for exploring alternative methods of supporting your health and staying focused on healthy living. A lot of effort and care goes into educating the client and the difference after each treatment is noticeable and helps reinforce healthier lifestyle choices in day to day living, reinforcing the benefits of each session, while also supporting needed lifestyle changes. Truly transformative.
First time at Angel Hydrotherapy and I had the best experience. Felt comfortable throughout the whole process. The staff is beyond amazing and friendly. If you are thinking of coming here, don't think twice and just book your appointment! You won't regret it
Georgia Allison
2022-06-30
I experienced my first PEMF session yesterday, and I have to say it was the most relaxing and a very informative experience! I decided to visit Annie at Angel Hydrotherapy to see what could be done about my chronic migraines, and with a wealth of knowledge shared, and gentle guidance to gifting me a safe and comfortable session- I left feeling energized, at ease and excited for more! Booked 4x additional sessions straight away.
Is PEMF therapy safe?
You might think that adding electricity to your body is risky. Did you know that your cells already use electrical impulses to communicate with each other? A healthy cell has a voltage of about -20 to -25 millivolts. If that number drops below -15 millivolts, you may start to feel exhausted or even in pain. Cells at this level have a hard time working correctly and healing. Magnetic therapy helps recharge those cells without adding any additional risks, as there are no known adverse side effects.
However, those who are pregnant, have implanted electronic devices such as pacemakers, with kidney disease, have had an organ transplant, or are actively bleeding are not good candidates for PEMF magnetic therapy.
What to expect
For people using PEMF magnetic therapy treatment for health maintenance, the immediate effect includes increased energy and better sleep.
Continuous use of PEMF has provided users with improved overall health benefits such as normal blood pressure, normal sugar levels, decreased fatigue, better skin, and many others.
"What if you could harness this powerful force field inside of you to feel better, sleep longer, and, most importantly, ease your chronic aches and pains? That's the promise of magnetic therapy. It uses the power of magnetic energy to redirect electrical impulses to the areas where you feel pain, so relief can begin.

Dr. Mehmet Oz, Emmy-Winning Host of Dr. Oz talk show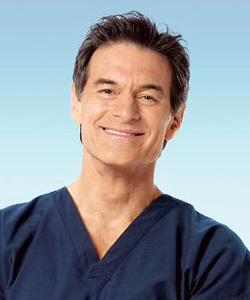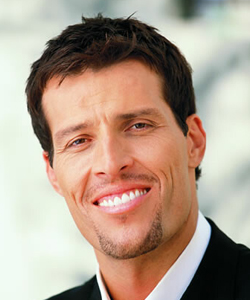 "What it does is it charges up the cells so they communicate better, changes the circulation in the body, but it also destroys the weak cells so they're replaced more quickly. I do it every day. Five, six days a week. But when I'm in a seminar, every single day. But usually five, six days a week.

Tony Robbins, Best-Selling Author, Life Coach, and Philanthropist
Disclaimer: PEMF is not a medical device and does not treat or cure any diseases or symptoms, it is only meant to help refuel the cells so they can work effectively.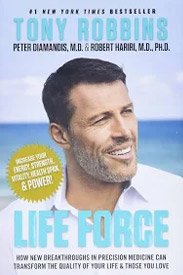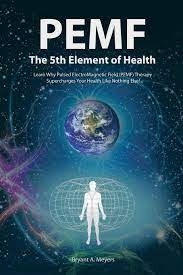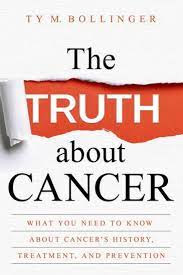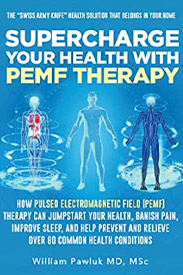 Frequently Asked Questions